Once bbPress is installed, you can create a registration and a login pages for your users.
How to create a bbPress registration page
Step 1: Click Pages, add new
Step 2: Add a title to the page
Step 3: Add the shortcode [bbp-register]
Step 4: Select the checkbox "Disable ajax page loading"
Step 5: Publish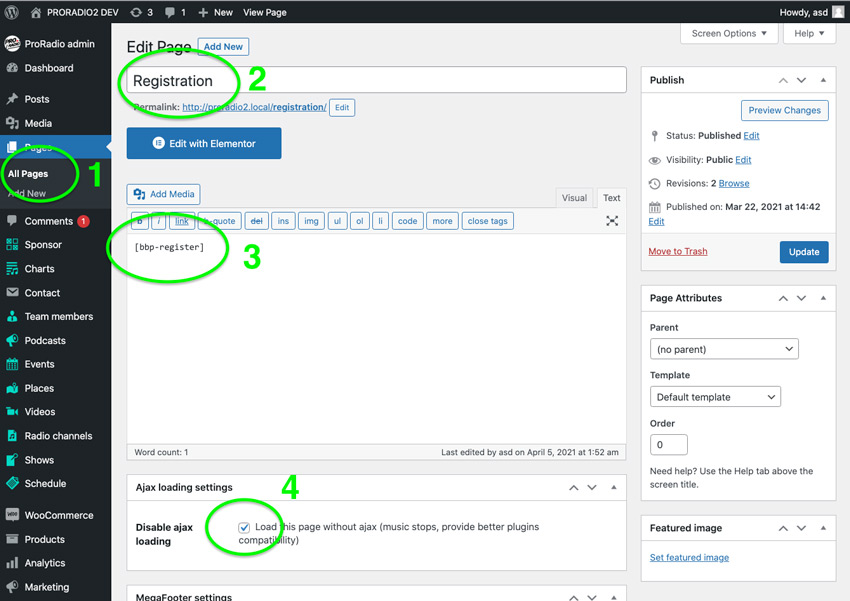 The form will automatically adapt to the colors and styles of your Customizer settings, as any other part of the bbPress form. The Pro Radio theme for WordPress will take care of every styling detail, using your colors, fonts and layout to match the style of your radio station.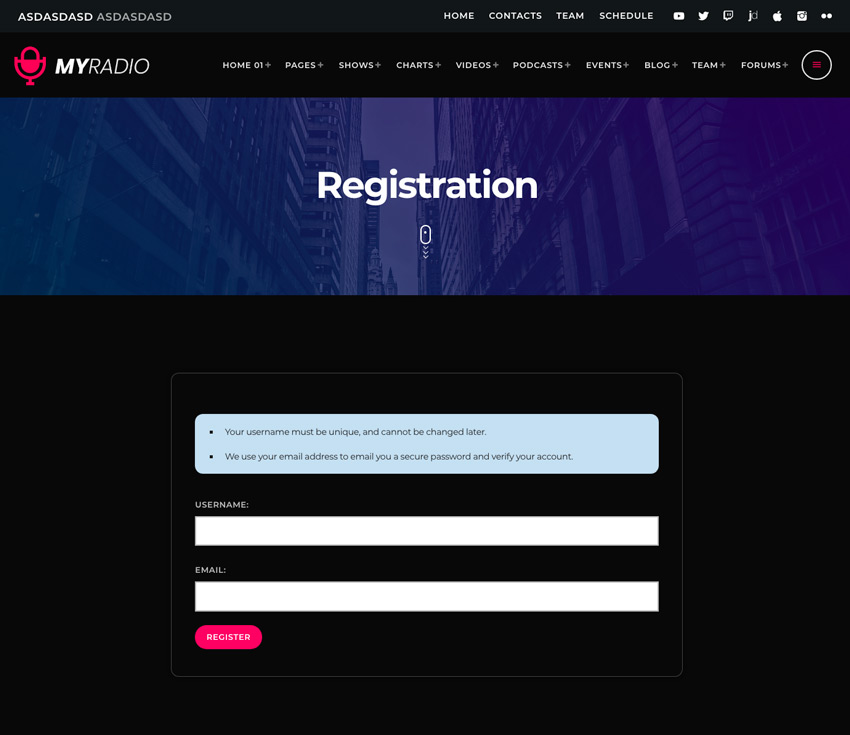 Optionally, you can add this page to the menu, in Appearance > Menu.
Select the page from the list of pages, and add it to the menu.
Finally, remember to save the change.