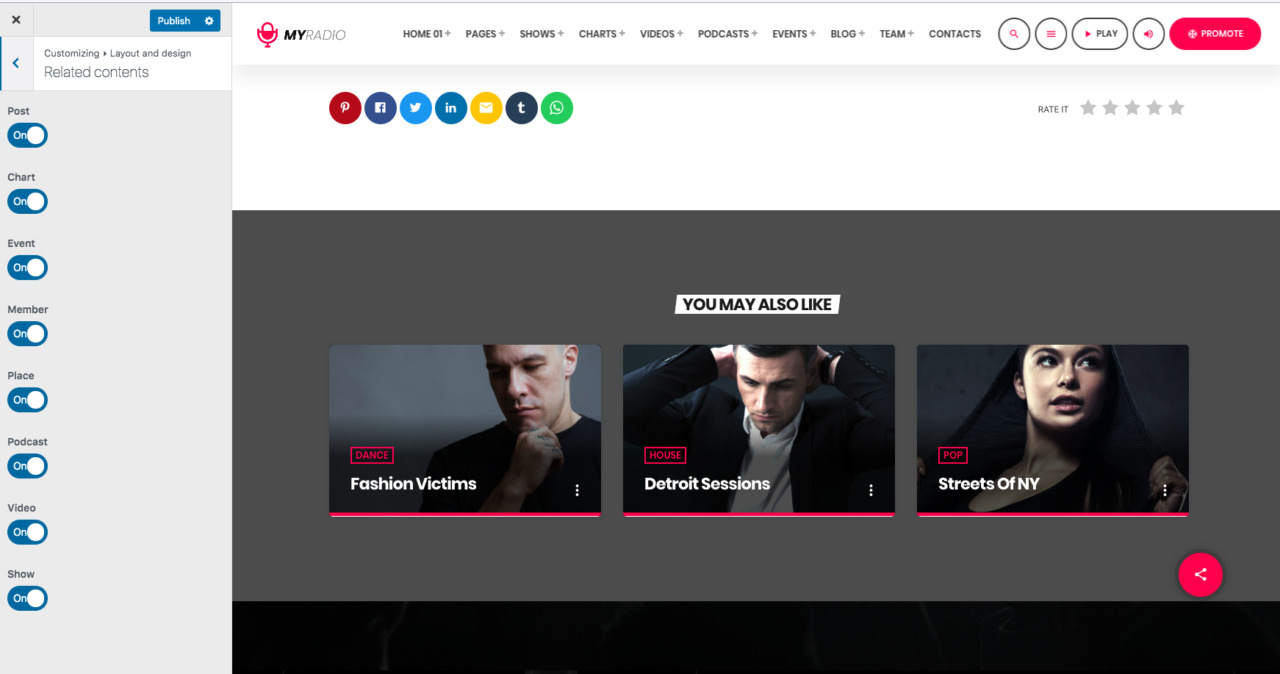 Each single page of every specific post type has the ability to display related contents.
The related contents are extracted from the database coosing first the other pages with the most categories in common.
You can choose to display the related contents for each specific post type, or to hide them.