In the Footer section of the customizer you will find a text area which allows to display a custom message in the footer.
This text area can contain text and HTML links. It can't contain images, shortcodes or other tags.
You can also chose the background, text and links colors for your footer area.
If you don't specify any custom color for the Footer copyright bar, the Primary color from the customizer will be used instead.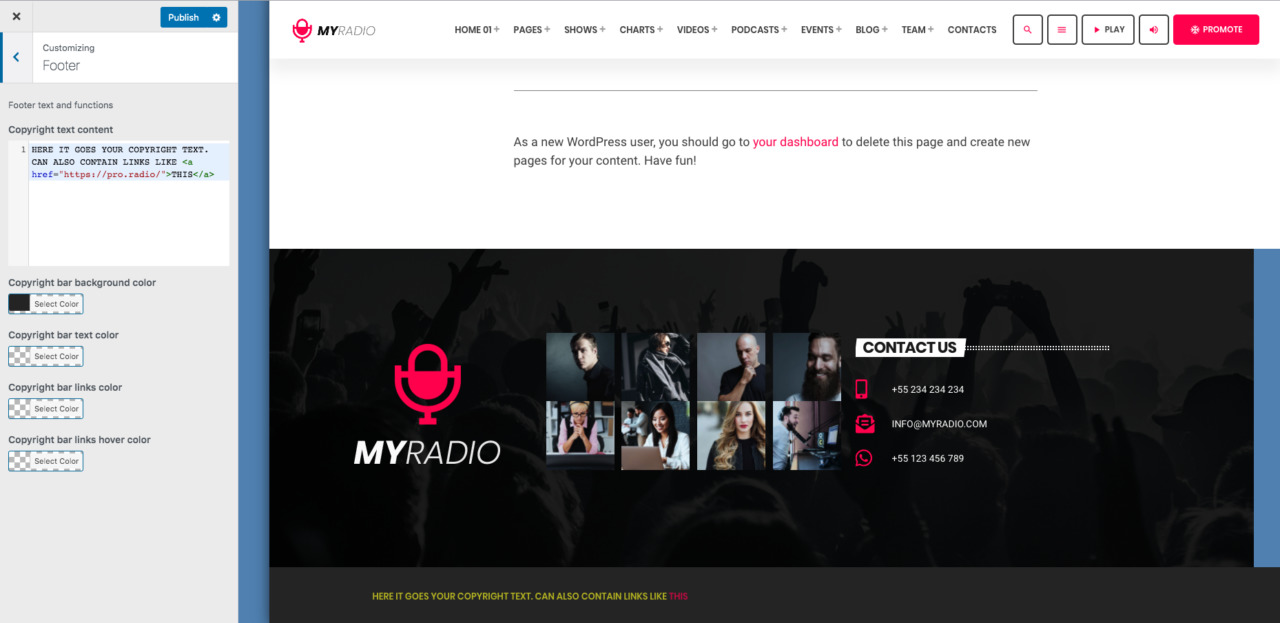 Adding more contents to the footer
This theme comes with a very powerful plugin: MegaFooter.
This plugin allows to create an unlimited number of custom footers using Elementor. You can add any background, content, image, widget, menu or text.
Mega Footers are a custom post type that you can edit in Elementor and select using the Customizer.
To create a mega footer, please check the MegaFooter section of the documentation, under the Plugins area of the manual.
Once created, your MegaFooter will be available in the Customizer under the MegaFooter Options section:

You can create unlimited Mega Footer and use only the one you need, or pile more of them in your favorite order.