In this section you can create and manages the Menus to be displayed in the various sections of your website.
WordPress now allows to manage your Menus and Menu Locations from the Customizer, anyway, several important options are not available from this interface.
For this reason, and to make sure you can use all of the theme options provided with the theme, you should instead manage the Menus from
Appearance > Menus
NOTE: Even though the menus are available also from the Customizers, you may not want to use this editor, because some important functionalities are not available under the WordPress Customizer, and can only be found in Appearance > Menu.
We hope WordPress will soon integrate the missing functions in the Customizer, but until then, the classic Menu manager is still the best option.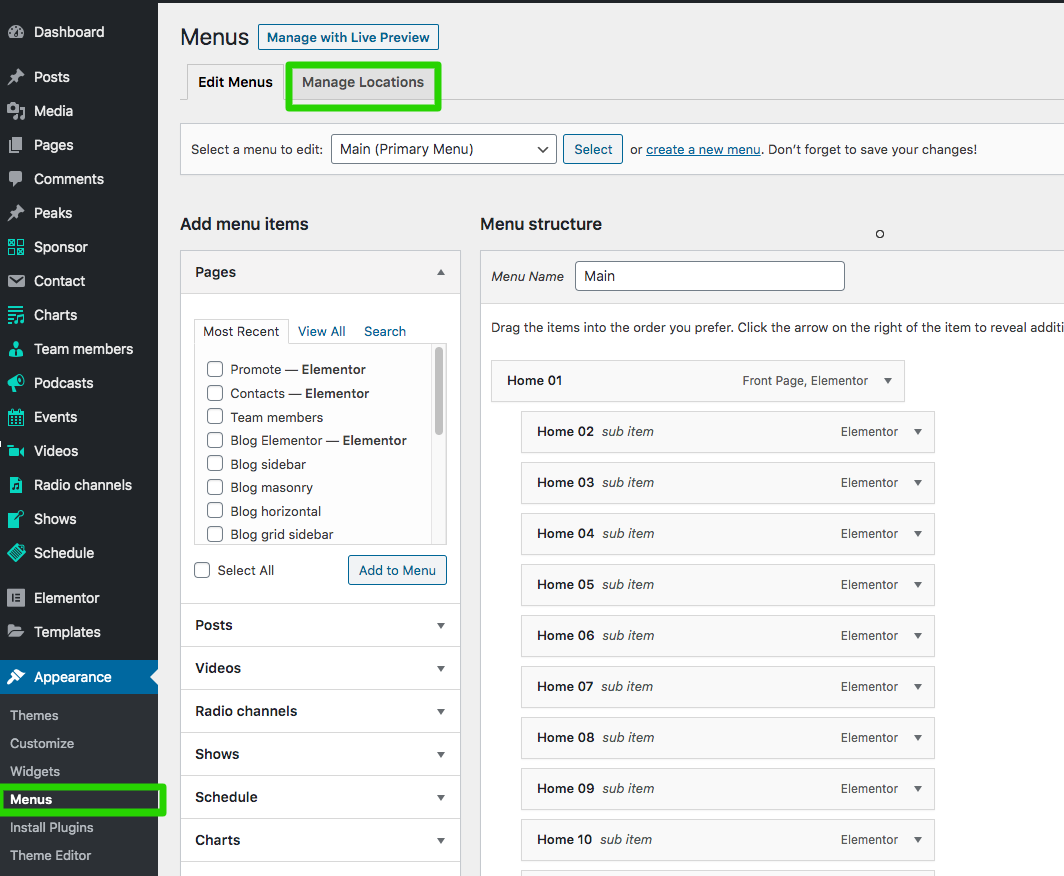 IMPORTANT: please limit the amount of primary level items for a better result.
You can use the Menu editor in Appearance > Menu to set a menu in the main bar.
In Menu > Locations set the menu as Primary. This menu and the Off Canvas menu support 3 levels of depth. 
The "Secondary" menu supports one single level of depth (no sub menus, they won't be visible).
Displaying any content
To make sure you can add any item you want, make sure to enable custom types and taxonomies using the Screen Options button, located at the Top Right corner of the Menu management page.

Mobile menu
If a mobile menu is set, it will be used instead of the Primary menu, for mobile devices (screen width under 1200px).
If a mobile menu is not set, the primary menu will appear in mobile too.
The Mobile menu should be set in replacement of the Primary, if using a mega menu plugin.