32 Custom Elementor Items for Radio Stations
No other theme adds this much for your radio website
Building your new radio station website is fast, easy and fun! The 32+ dynamic elements allows to display radio schedules, shows, podcasts, blog posts and much more with a few clicks.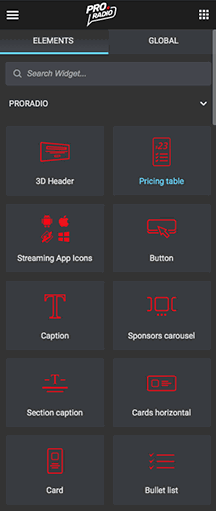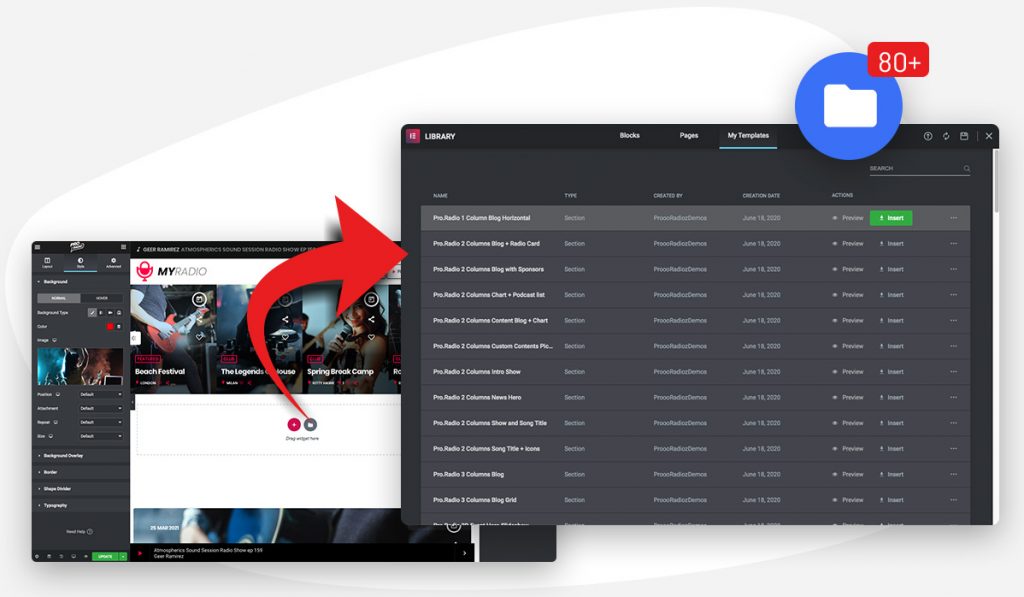 Click "+" and select your template, is incredibly easy! Composite pieces of page design can be added to your page, and will pull directly the new posts and information from your existing contents.
Tons of new items
for your radio station!
There is literally no other theme for radio stations in the world with all of those features, literally dozens of custom Elements to build dynamic pages in just a few minutes!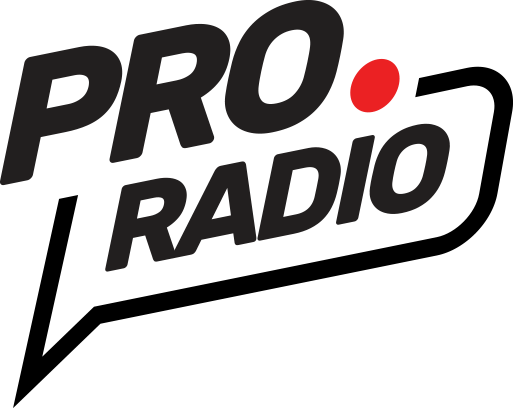 Pro.Radio - Professional Radio Stations WordPress Theme